Viper: Experience Iconic Whitsunday destinations with a snorkelling adventure on the outer Great Barrier Reef and seeing the famous Whitehaven Beach & Hill Inlet, all in one day! You've come too far not to go all the way.
Experience the most Iconic Whitsunday destinations on board the Whitsundays' fastest boat: Viper. You've come too far not to go all the way.
Race out to the outer Great Barrier Reef and snorkel at the iconic Bait Reef Lagoon and Stepping Stones. Then zip back to Whitehaven Beach to enjoy the famous view from the Hill Inlet lookout, before zooming down to the southern end of the beach in record time to enjoy some leisurely beach time.
With Viper's unique Rolls Royce jets and offshore performance hull, it is the fastest Whitsunday experience on this Whitehaven Beach and outer reef snorkelling adventure. We can get you to all the Iconic Whitsunday destinations as fast as possible, so you can see more in less time, and have very minimal environmental impact to boot.
Snorkel the outer Great Barrier Reef and enjoy the magnificent white sands of Whitehaven Beach with BOTH a lookout visit and beach time on the main Whitehaven Beach sands. No other tour is fast enough to take you to all these iconic destinations in a single day.
The stairs and swim platform at the rear of Viper make getting in and out of the water easy. We provide all snorkelling equipment and floatation devices if required, and our crew will offer a guided snorkel safari to show you the highlights of our Great Barrier Reef corals and fish life.
Viper is THE FASTEST tour out of Airlie Beach and is not for the faint-hearted. If you like speed and performance, this is the trip for you.
There's no other adventure like it!
Inclusions:
Transfers from local Airlie Beach accommodation
Lunch and snacks
Filtered water
Snorkelling equipment, wetsuits and flotation devices
Guided snorkelling on the Great Barrier Reef
Bushwalk to the Hill Inlet lookout
Beach time to relax at south Whitehaven
NB. You MUST be 130cm tall to ride!
Adults 15+
Children 8 - 14 (IF taller than 130cm)
Supplier Contact:
07 4948 3000 hello@iconicwhitsunday.com.au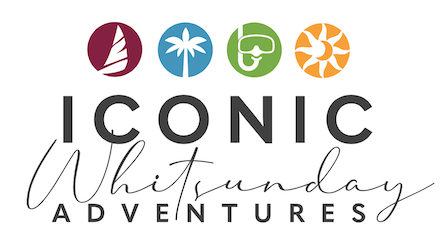 Important Information:
Agent Notes
NB. Guests MUST be 130cm tall to ride! Adults 15+ Children 8-14 *if 130cm or taller. * Please provide dietary info per pax. Lunches are pre-packaged lunch boxes which contain gluten, dairy, meat and more. Other options must be pre-ordered. * Please provide pick-up location. Safety: If weather conditions are not favourable for your tour, we will make an alternate route for the day to ensure the safety of our passengers and crew. What does this mean? It means we may not make it out to the Outer Reef. But this doesn't mean you will not have a fantastic day. Due to the speed of Viper we can get to beautiful coral reefs within the Great Barrier Reef Marine Park around the islands that others can't get to; we will visit several locations to optimise your snorkelling experience. We will still go to Whitehaven Beach but as a bonus, we will also head to Nara Inlet to discover the ancient rock art of the Ngaro People in the aboriginal caves at Hook Island's stunning Nara Inlet. Please contact us immediately if this does not suit you.
Important Notes
NB. You MUST be 130cm tall to ride!
Adults 15+
Children 8-14 *if 130cm or taller.